Halloween brings to mind thoughts of pint-sized princesses and pirates, squeals of delight, and late-night candy swaps. But what if your little one isn't yet old enough for trick-or-treating fun? Let's countdown five of our favorite ways to enjoy the holiday with your baby.
1. Have a Holiday Photo Shoot
Whether you pick an adorable family theme or suit your infant up in a costume of his own, Halloween is the perfect occasion for an unforgettable photo shoot while the weather is still warm enough to take the session outside against a festive backdrop of a pumpkins, foliage, hay bales and cornstalks. Just be sure to factor in both the dwindling daylight and your baby's best times of day — right after nap time works well for most — to set yourself up for success.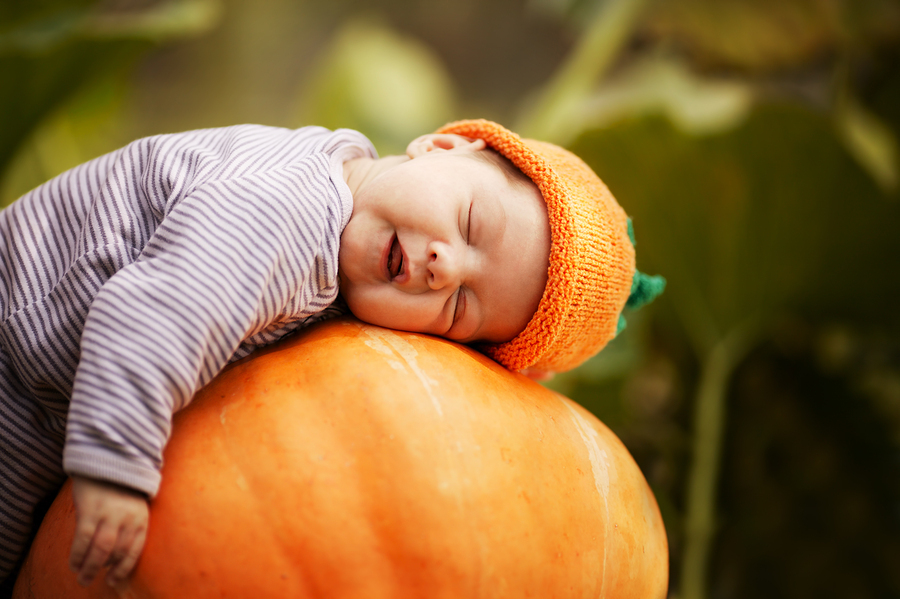 2. Spread Halloween Joy
While your baby might not yet understand ringing doorbells and asking for candy, it's never too early to expose her to the importance of volunteering. Check in with local senior centers, retirement communities, and assisted living homes to see if they host Halloween events for community members, or if you and your baby can drop by during visiting hours. After all, nothing spreads more cheer than a baby in costume! Forget the trick part — a simple surprise trip to the grandparents' house is a treat for the young and old alike.
3. Seek Out Baby-Themed Halloween Events
From the city zoo to your local library, many places host special Halloween-themed parties just for little ones. Held during baby-friendly hours, these events feature non-frightening stories, songs, and other activities aimed at offering babies a gentler exposure to the holiday season. Not sure where to find out about what's going on? Just look in the "Calendar" section of your local newspaper.
4. Stay In
While taking to the streets may be the first thing that comes to mind when you think of Halloween, there is plenty of fuss-free fun to be had by staying home. Put that porch light on, stock up on Milky Ways and Skittles, then get ready to admire the neighborhood kids showing off their favorite Power Rangers and kitty cat costumes. Be prepared to get plenty of oohs and aahs in your direction when you enlist your baby to "help" pass out the candy.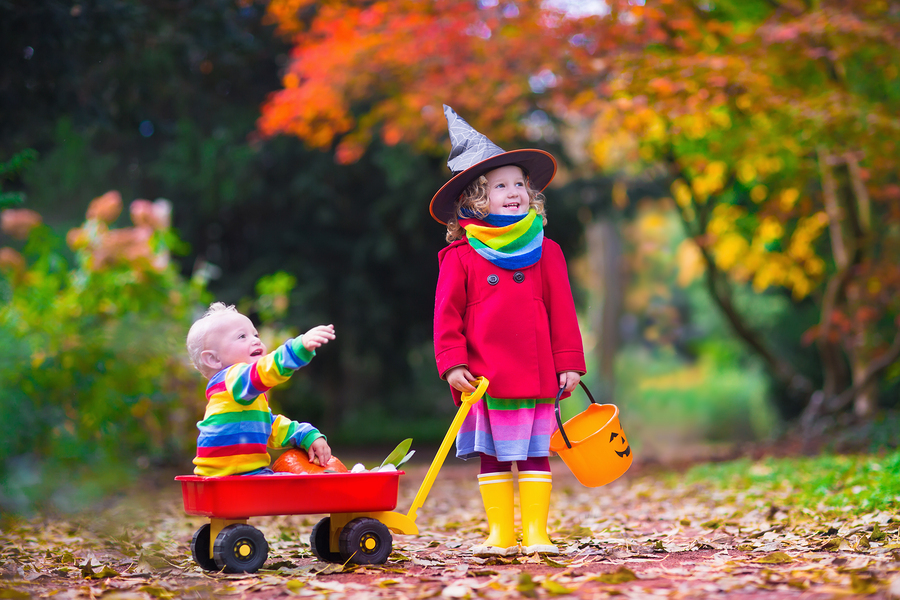 5. Host a Party
While coordinating trick or treating with all of your favorite little ghosts and goblins can be an ordeal, why not gather them all in one place for a boo-tiful bash of your own? Have a few simple "Mommy and Me" crafts available for memorable mementos of baby's first Halloween. And make sure to clear plenty of space on your camera to capture the event.
Soon enough, your baby will grow into a teen who's trick-or-treating with her friends and begging for a later curfew. These five ideas can help you savor the precious moments while the holiday still belongs to you and your baby. Looking for more great content on all things maternity, baby and motherhood? Bookmark the For Two Fitness blog or sign up for our newsletter for the inside scoop on everything from the comfiest maternity activewear to tips for moms and moms-to-be.

---
---
Leave a comment
Comments will be approved before showing up.