Fall's arrival brings everything from changing leaves to trips to the pumpkin patch. One perfect activity for mamas-to-be during this festive time of year? Apple picking. Let's count down three of our favorite reasons to head to your local orchard this season.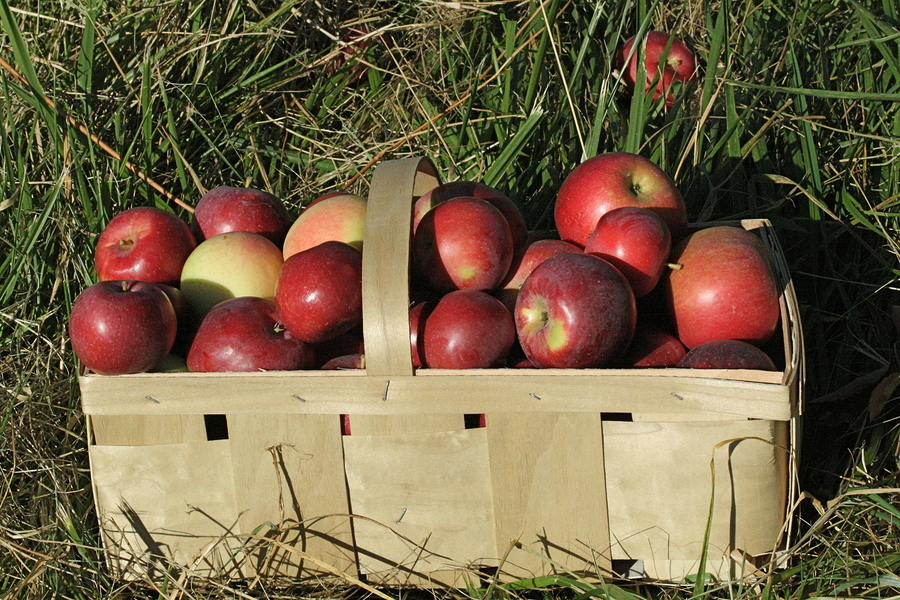 1. The Great Benefits of the Great Outdoors
With winter closing in fast and daylight on the decline, your time in the sun — at least for the next few months — will soon be limited. October is still prime vitamin D production time when you're in the sun, so fortify your supply through the long winter ahead.
But the fresh air's benefits aren't limited exclusively to you. A recent study published in Environmental Health Perspectives by Columbia University Mailman School of Public Health's Columbia Center for Children's Environmental Health reveals that the children of women who were exposed to greater levels of air pollution while pregnant are more likely to suffer from attention problems, anxiety, and even depression later in life. So if you need one more reason to inhale the fresh clean autumn air, we can think of no better incentive than your baby's health.
2. Apple Picking is Good For the Body and Soul
You don't need to be at the gym or on the hiking trail to get in your daily maternity workout. Merely walking among the apple trees is linked with an abundance of health benefits, including everything from boosting your immune system and lowering blood pressure to reducing stress and improving your mood.
Research has also determined that patients with "green" views — compared to those with no views — had faster recovery times and fewer complications during hospital stays.
The takeaway? Interacting with nature is undeniably good for you.
Keep in mind that all that bending and reaching can be surprisingly strenuous, so listen to your body and stop if you get tired. Also, be sure to drink plenty of water, wear sturdy footwear, and don comfortable, breathable maternity clothing.
3. They're Delicious and Nutritious
We've all heard the oft-quoted expression, "An apple a day keeps the doctor away." What are you going to do with all those apples once you've picked them? Eat them, of course! Whether fresh off the branch, enjoyed sliced into your morning oatmeal, or baked into a luscious pie, antioxidant-packed apples offer delicious, nutritious health benefits ranging from fighting anemia to detoxifying your body.
Feeling guilty about indulging in a freshly-baked apple treat? Research indicating that cooking and baking alike are effective therapies for warding off a multitude of mental health problems may make you rethink that perspective: If you're looking to relieve some pre-baby stress, baking with the apples you pick just might be the ultimate guilt-free pleasure.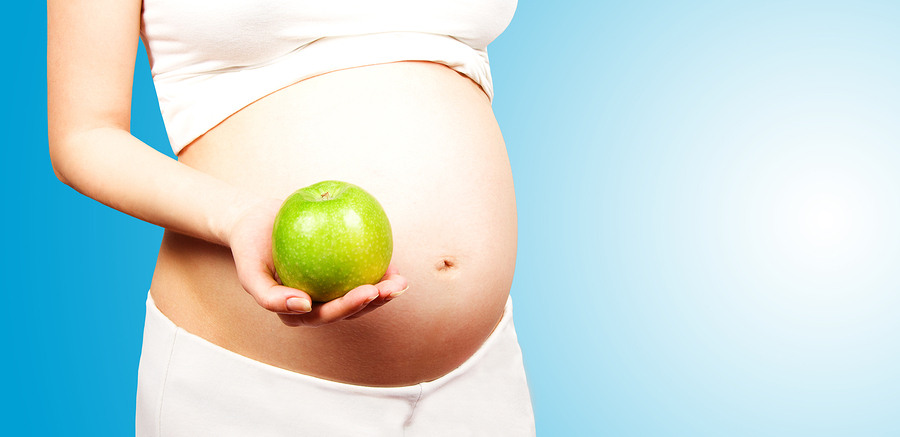 Not only that, but eating apples during pregnancy also has benefits for your baby, including protecting against asthma later in life and promoting proper bone development.
.
One last reason to go apple picking? It's fun! So what are you waiting for? Grab your partner or a few friends and plan an afternoon of fall fun at a nearby apple orchard. Then, enjoy the fruits of your labor long after the season has passed. For more great content on all things maternity, baby and motherhood, be sure to bookmark the For Two Fitness blog.

---
---
Leave a comment
Comments will be approved before showing up.