Whether you're a hardcore runner or just take the occasional jog around the neighborhood, you may find yourself wondering the same question after peeing on a stick and seeing a plus sign: is it safe to run? While you should seek clearance from your doctor before lacing up your running shoes, experts largely agree that running can be a terrific way to stay both healthy and happy during the next nine months. Here's what you need to know about pounding the pavement during pregnancy.
Listen to Your Body
While it's always important to listen to your body while exercising, doing so during pregnancy is particularly important because your body is undergoing so many changes.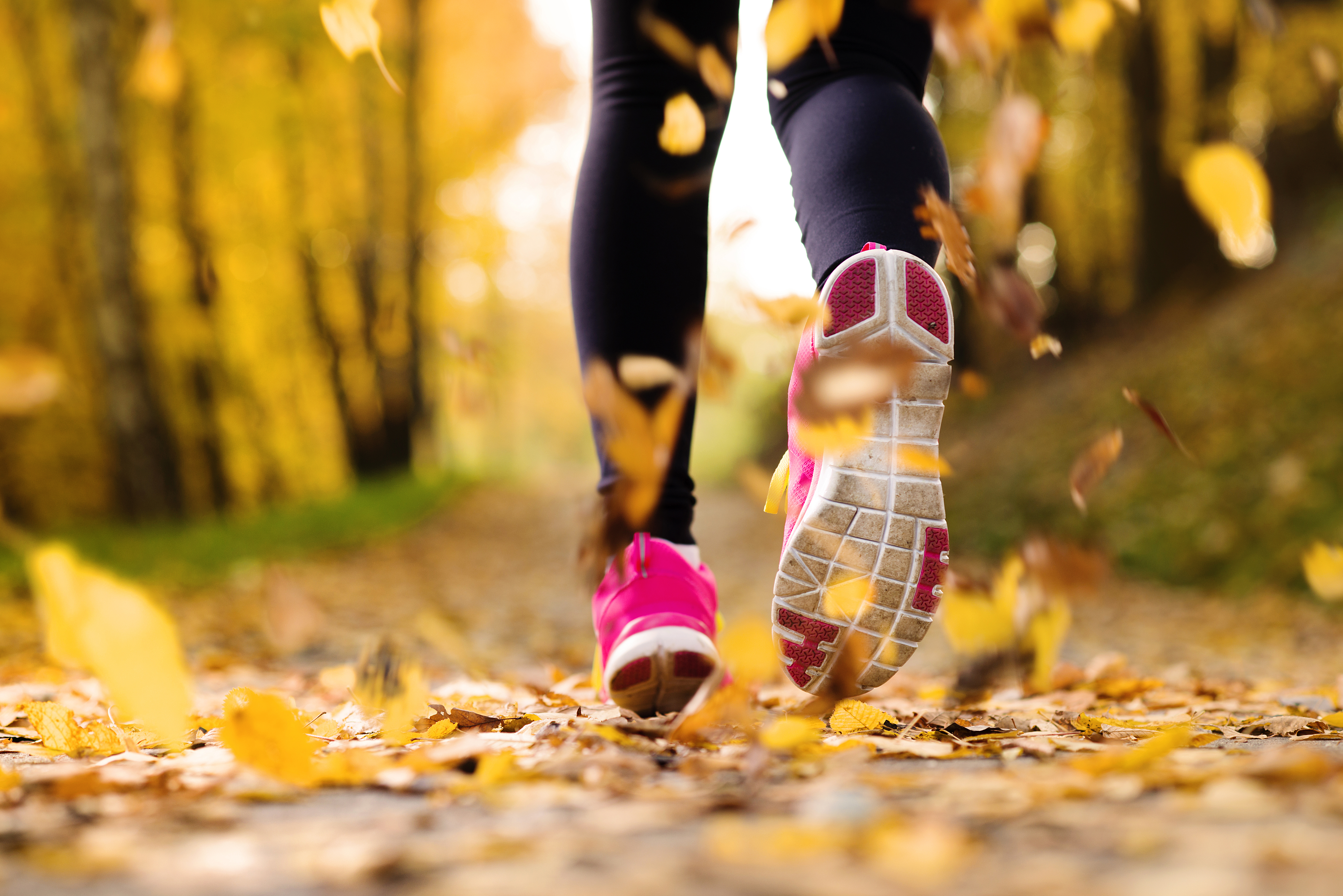 For most women, this also means taking things a little easier than usual. Instead of shooting for a best time, shoot to keep your heart rate within a comfortable range. (According to the Mayo Clinic, there is no longer a recommended rate for which to shoot; instead look for signs of overexertion, such as being unable to carry on conversation during your workout.) After all, if your heart is beating too quickly, so is your baby's. Likewise, if you're short on oxygen, your baby is also experiencing the same phenomenon.
If you haven't run in a while, pregnancy may not be the time to start. However, introducing activity — again, with your doctor's approval — is advised by healthcare professionals. Walking, in particular, offers many low-impact benefits which can be gradually built to a walk/run program as you develop both stamina and strength. Not to mention: wouldn't you love to say you finished up your pregnancy in better shape than you started it?
Beyond Running
While running is a terrific aerobic activity with heart-boosting benefits, it's also important to supplement with core strength training in order to ward off pain and injuries. As your center of gravity continues to shift from the first to the second to the third trimester, activities like yoga, Tai Chi, and simple stretching can have powerful payoffs.
Dress the Part
The relationship between maternity workout clothing and performance is reciprocal: find the right cute, comfortable maternity clothes and you'll be more motivated to workout. In return, you'll enjoy a more pleasant and productive session, thanks to everything from moisture-wicking fabrics to accommodating belly panels.
Even better? Fashion-forward maternity clothing from companies like us, For Two Fitness, are designed to grow with your body through all of the trimesters and even after delivery while your body is still returning to pre-pregnancy shape. Don't miss our adorable Running for Two line.
And don't forget about the importance of high-quality running shoes. Many pregnant women go up a shoe size — or more! — during pregnancy, so making sure to have a pair in the proper size can help prevent the pain and injuries caused by too-tight shoes.
Drink Up
One last word of caution when it comes to working out during pregnancy? Drink up. If your body is telling you it's thirsty, you've waited too long. Instead, drink plenty of water — before, during and after your workout.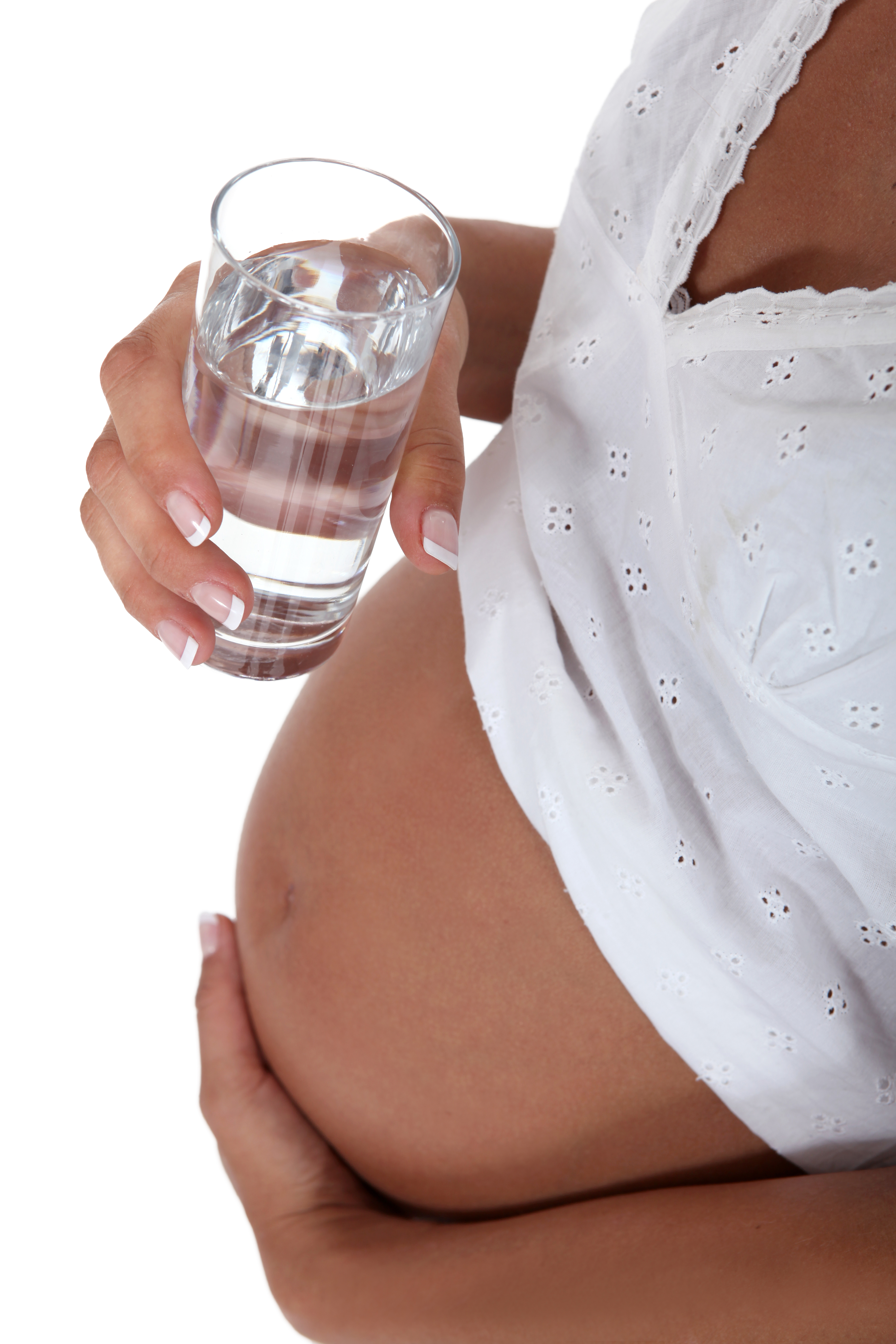 Running has many benefits, and they don't stop simply because you're pregnant. In fact, fleet-footed mamas-to-be can continue to enjoy the benefits of this activity — with the approval of their doctors and with any modifications along the way — throughout their pregnancy journey. And don't forget to check out our complete line of bump-beautifying maternity activewear.
---
---
Leave a comment
Comments will be approved before showing up.