An abundance of research points in one clear direction: eating right, taking your vitamins, exercising, and getting plenty of sleep are all important ingredients in the formula for a healthy pregnancy. Let's take a closer look at a few reasons why "eating green" has benefits for both mom and baby.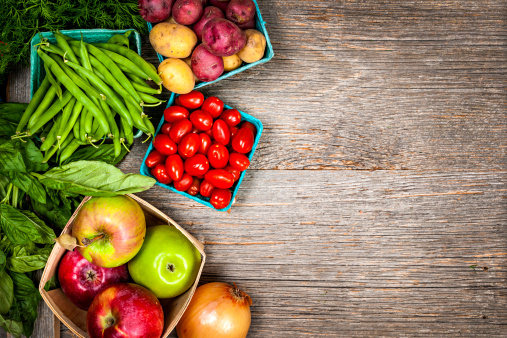 Healthy Mom, Healthy Baby
The Mayo Clinic describes healthy eating as "the cornerstone of pregnancy nutrition." What you consume is your baby's primary source of nutrition. The smarter choices you make, the more your baby will benefit.
Whole grains, fruits and vegetables, lean proteins and low-fat dairy products add up to a well-rounded diet for mamas-to-be. Plenty of water or other fluids is also important: approximately 10 cups a day is recommended by the Institute of Medicine. Pre-natal supplements can play a vital role in ensuring you and your baby get the nutrition you need.
More Greens for Mom = Less Fussy Eaters?
In addition to promoting the growth and development of your baby, there are other benefits to making healthy food choices during pregnancy.
Many kids survive off of a steady diet of buttered noodles, chicken fingers, and Goldfish crackers. This can be frustrating for parents who end up preparing multiple meals to satisfy each member of the family. But what if your food choices during pregnancy and breastfeeding could influence your baby's tastes and preferences as he/she grows up? Research indicates that they can and do.
One study shows that your baby's palate develops very early — even before they take their first bite. Kids of moms who eat vegetables are more likely to prefer the taste of vegetables over sweet, fatty processed foods. The best way to make sure your baby enjoys a lifetime of healthy eating? Commit to eating a variety of nutritious healthy foods when you are pregnant and breastfeeding so your baby will quickly accept these flavors.
Less Pesticides for Mom, Better Test Scores for Baby?
Research also reinforces the importance of not only choosing fruits and vegetables, but also in avoiding pesticides, nitrates and other chemicals whenever possible.
Scientists at the Indiana University School of Medicine have linked seasons of conception with academic achievement. Specifically, babies conceived in the summer months — June, July, and August — received lower test scores in both math and language compared to their peers conceived throughout the rest of the year.
The experts believe that this may be caused by mothers' exposure to pesticides — prevalent in much higher quantities during the summer — during these months, and passing along that exposure to their unborn babies.
The takeaway? While you may not be able to control the amount of pesticides in the air you breathe, you can control what you put into your body. Evidence indicates that eating organic foods — especially during early pregnancy's critical window of development — can lower children's pesticide levels.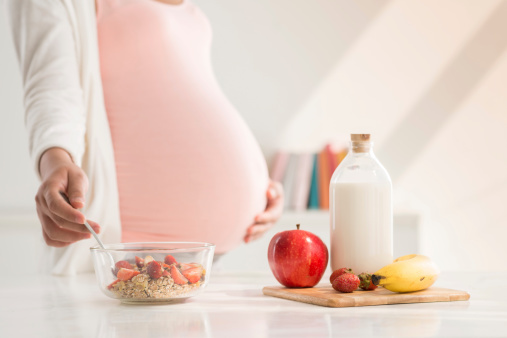 All moms-to-be share the same goal: getting their kids off to the best start in life. Eating right –including plenty of greens and other pesticide-free fruits and vegetables — is a beautiful beginning toward raising healthy, smarter kids.
Another important part of raising healthier kids? Exercise during pregnancy. Be sure to check out ForTwoFitness's line of cute, comfortable maternity activewear — perfect for everything from maternity yoga to running for two — to stock up on essentials that will see you not only through pregnancy, but also through the "fourth trimester."
---
---
Leave a comment
Comments will be approved before showing up.