Tai chi isn't just a form of exercise, it's a terrific way to help your mind and body relax — particularly during the hectic holiday season. Let's take a closer look at the ancient art of tai chi, along with how it can help you enjoy a healthier, happier pregnancy.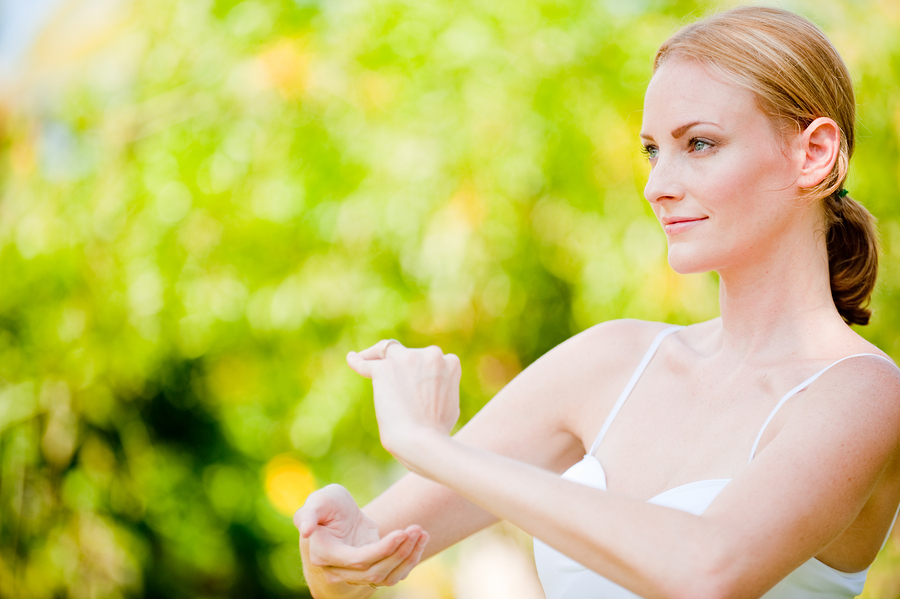 About Tai Chi
According to the Mayo Clinic, "Tai chi is an ancient Chinese tradition that, today, is practiced as a graceful form of exercise. It involves a series of movements performed in a slow, focused manner and accompanied by deep breathing."
Originally a form of self-defense also known as tai-chi chuan, the practice has evolved from its ancient martial arts origins into a modern-day form of gentle exercise enjoyed by millions for everything from reducing anxiety to stretching and strengthening.
While all forms of exercise are linked with stress reduction, tai chi — often called "moving meditation" — is guided by the concept of the life energy "chi," a central tenet of Chinese medicine. Many tai chi enthusiasts find that it's deep breathing techniques, meditation, and focus adds up to a uniquely relaxing and restorative form of exercise.
The Benefits of Tai Chi
In addition to stress reduction, tai chi offers a number of additional benefits, according to the Mayo Clinic. These include:
boosted mood
enhanced aerobic capacity
improved stamina and energy
increased balance, agility, and flexibility
increased muscle strength and tone
While research into the advantages of tai chi is still underway, further evidence suggests that tai chi may also promote better sleep, boost immune function, lower blood pressure, relieve joint pain, alleviate congestive heart failure symptoms, and reduce the risk of trips and falls in seniors. The result? Improved overall well-being for tai chi practitioners.
Tai Chi and Your Pregnancy
While tai chi is low impact and generally regarded as safe for people of all ages and abilities, be sure to talk with your doctor first before beginning a program. Also, keep in mind that there are many different kinds of tai chi based on varying principles. Is your goal to maintain or improve your health, or to learn martial arts skill? Asking these questions can help you find the tai chi class that's right for you.
When it comes to your pregnancy, most experts agree that tai chi offers particular health and wellness benefits. In addition to strengthening your body to prepare for labor and delivery, it can also help reduce painful or uncomfortable pregnancy symptoms, including back pain and swelling.
Need another reason to try tai chi? How about that it's relatively inexpensive, can be practiced anywhere, and requires no specialized equipment? While it's possible to practice along, many people enjoy the company and socialization found in group tai chi classes. If you do opt for a class, let the instructor know about your pregnancy prior to its start.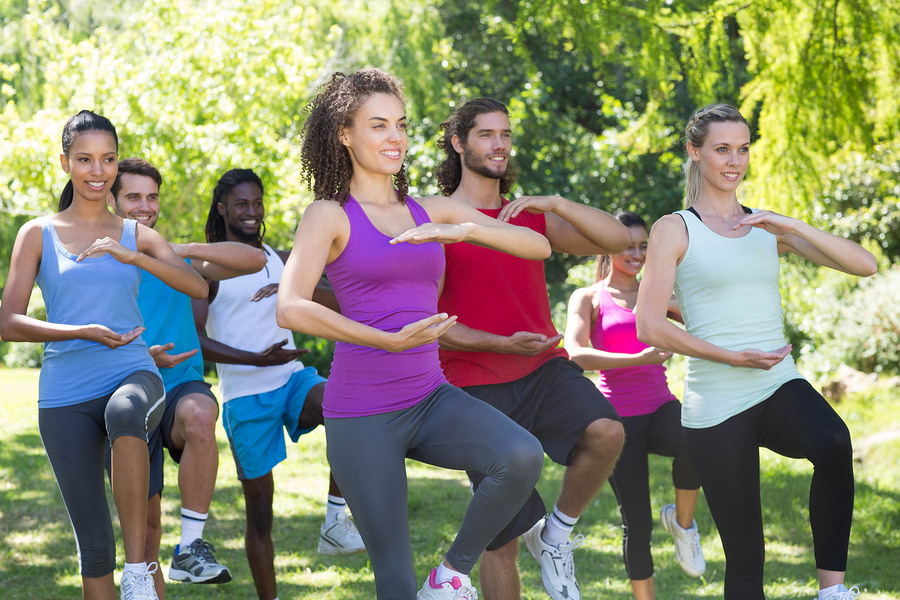 Also, be sure to don appropriate maternity activewear for your tai chi sessions. After all, nothing can interfere with your focus quite like an ill-fitting or uncomfortable outfit.
There's a reason why tai chi continues to gain popularity among the world's moms-to be. Whether you're a hardcore fitness devotee or just trying to incorporate more activity into your pregnancy, this fluid form of exercise offers a proven way to improve both your physical and mental wellbeing during pregnancy. For more great content or to receive information on all things For Two Fitness, sign up for our newsletter.
---
---
Leave a comment
Comments will be approved before showing up.