The days leading up to Christmas are an exciting and event-filled time for babies and new parents alike. And while the hustle and bustle of the holidays can make time a particularly tight commodity, your baby's first Christmas is worth stopping to savor. Let's count down seven simple yet significant ways to celebrate this particularly festive occasion.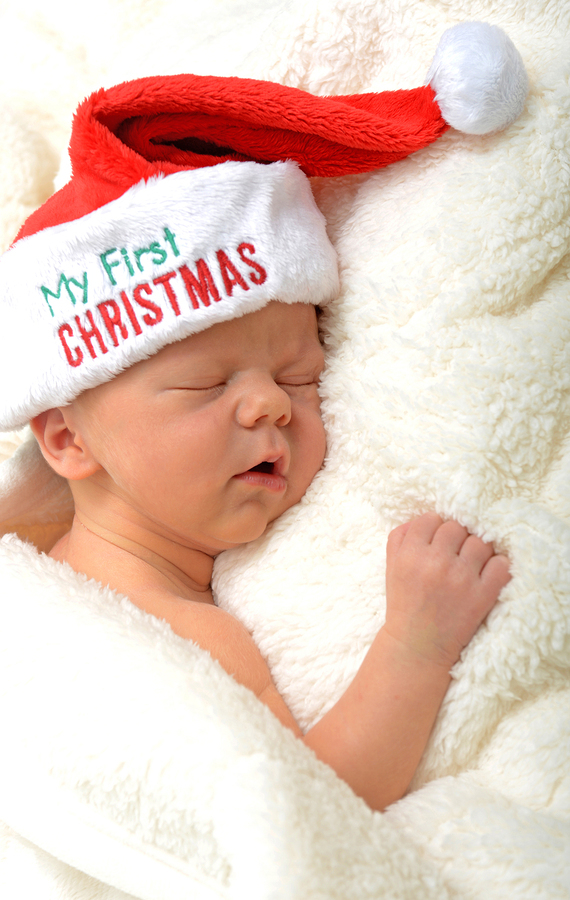 1. Go Big With Your Cards
Christmas cards offer the perfect opportunity to embrace your favorite pastime en masse: showing off your adorable tiny human. The latest photo card services make it easier than ever by not only printing the cards but also mailing them on your behalf — a handy option for the less craftily-inclined.
Of course, green is a color of Christmas, so if you're thinking of saving a few dollars while being kind to the environment, consider going with an e-card this year instead.
Haven't gotten around to that birth announcement project yet? Here's your chance for a convenient and cost-saving two-in-one.
2. Schedule a Photo Shoot
Which brings us to our next point: the traditional holiday photo shoot. In some cases, you'll already have a favorite photo perfect for adorning your holiday card. In other cases, you'll need something new. Whether you go old-school and take a trip to the North Pole (AKA "the mall") for a picture with Santa or explore other options such as a photo shoot with a photographer whose work you love, there's no better time or way to capture this moment in time than with a holiday-themed photo shoot.
3. Spring For the Christmas Jammies
Christmas pajamas are a holiday tradition in many households, and with good reason: they're seriously cute! If you're really feeling it, look for matching pairs for the whole family.
4. Select Baby's Stocking
"The stockings are hung by the chimney with care" every year so make sure to choose one that you really love. Many families select a coordinating theme and buy a few extras in case of future additions. Others prefer a more whimsical collection designed to embrace each new member of the family as they arrive.
If you're an ornament collector, meanwhile, don't forget to pick a "Baby's First Christmas" ornament for your tree.
5. Think Traditions
Perhaps growing up as child you always went Christmas caroling or attended Midnight Mass every Christmas Eve? Or maybe every Christmas morning you played board games and enjoyed a mouthwatering monkey bread breakfast? Whether you choose to continue your favorite traditions or to start new ones of your own, planning ahead can help ensure that Christmases past, present and future are filled with Christmas cheer.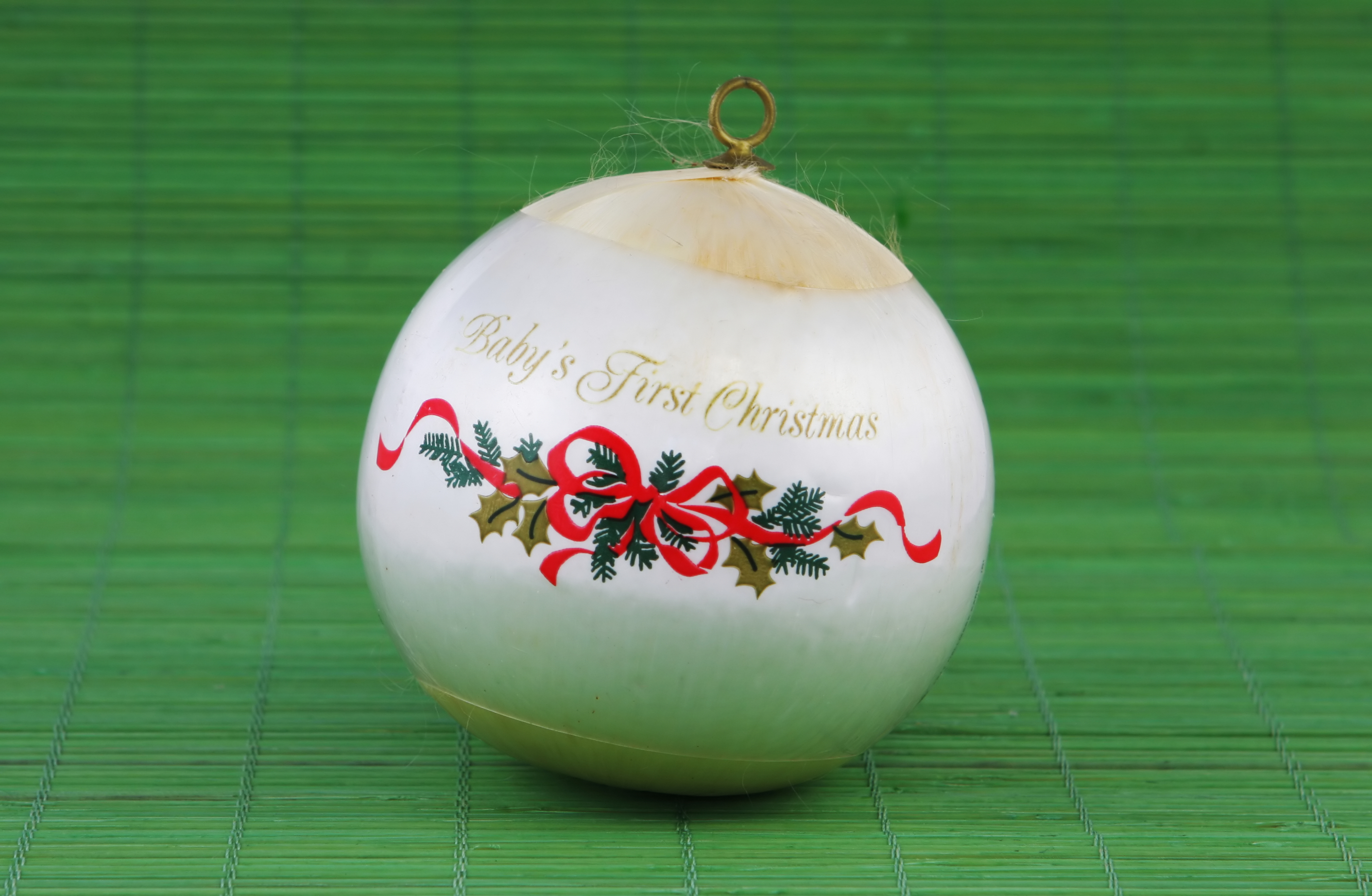 6. Step Back
Sure it's easy to get caught up in the Christmas shopping, cooking and party craziness, but it's important to give yourself the chance to take a breather. This can be as simple as slipping into your favorite maternity activewear and taking a "Mommy and Me" yoga class or reading your favorite holiday book together. Not only are these terrific ways to de-stress and recharge, but they're also invaluable opportunities to connect with your baby.
7. Give Back
It's never too soon to start teaching kids about the reason for the season. Call around to local senior centers to ask about visiting programs. After all, nothing brightens the day of an isolated or lonely senior than time spent with wonder-filled wee ones.
Christmas will be here and gone before you know it, but these seven memory-making ideas can help you capture the feeling while creating a legacy that will live on for posterity's sake. For more great content on all things maternity, babies and motherhood, visit the For Two Fitness blog regularly.
---
---
Leave a comment
Comments will be approved before showing up.