You're already working out for two, but what about working out a deux? An abundance of research shows plenty of reasons why working out with a partner is a terrific way for mamas-to-be get in their daily exercise. Here are five of our favorite reasons why working out with a friend is a smart idea.
1. The Time Flies By
If you find that your solo workout sessions sometimes drag on, you may be surprised by how quickly the time goes by when you've got the company of a friend. Instead of watching the clock, you can spend your time trading stories and catching up with each other.
Not to mention that many medical experts advise that if you're unable to carry on a normal conversation while working out, you're overexerting yourself. Bringing a buddy along for light conversation on your next jog offers a built-in breath check.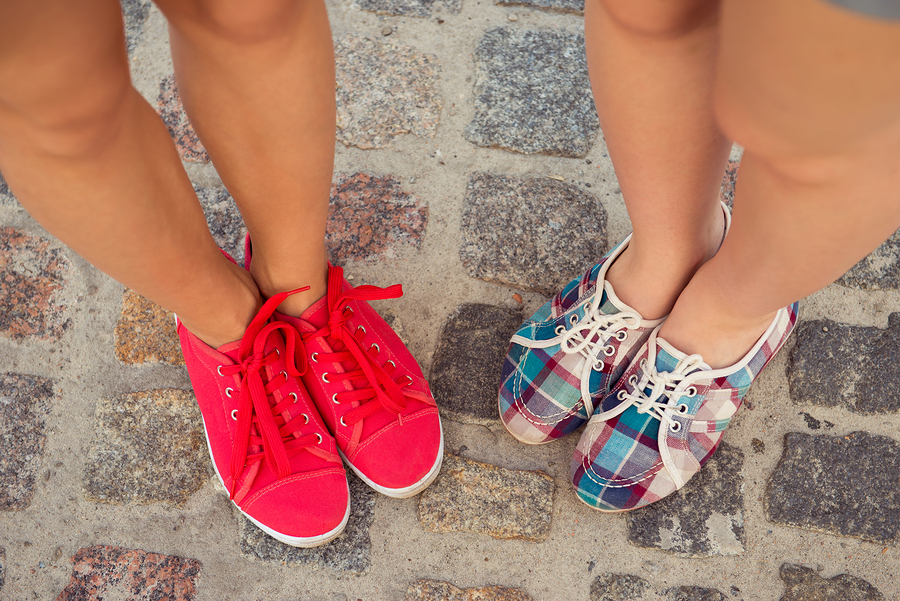 2. You'll Be Held Accountable
Be honest: how often do you intend to go for that morning walk or trip to the gym only to wind up hitting the snooze button instead? This can lead to missed workouts and feelings of guilt and frustration later in the day when you're wide awake and regretting your sleep-addled decision. However, would you still hit "snooze" if you knew you'd be standing a friend up? Probably not. While it's easy to let yourself off the hook when it's you and you alone, it's much harder to skip out when it means letting down a friend.
3. You'll Be More Motivated
Whether pushing yourself to reach a particular goal or trying something new — with the approval of your doctor, of course — working out with a friend offers added incentive and inspiration.
It's easy to get stuck in a fitness rut, but you and your workout buddy will fall into a pattern of pushing each other and being pushed, when necessary. You'll both benefit from better workouts in the process.
Thinking about trying a different fitness class or running trail? A buddy can help you feel more comfortable experimenting with new kinds of workouts and workout settings. (As always, be sure to check with your doctor before beginning any new workout regimen.)
4. It's Fun
Whether you're working out alone or with another person, your feel-good endorphins will start pumping. However, there's an added element of fun and entertainment when you merge your maternity workout with someone else.
And while a workout partner can be anyone from a coworker to a neighbor, there's a particular thrill to finding a partner who's also expecting. Whether you chat about your favorite maternity workout tops or use the time to run potential baby names by each other, you'll look forward to having a go-to sounding board for all things baby and pregnancy.
5. You'll Get More Out of Your Workout
If you're going to workout, you might as well get the most out of it. The best way to accomplish that goal? Work out with a friend. Research published in the Annals of Behavioral Medicine shows that having a partner present can lead to increased "intensity and duration of physical activity." And just think: when you do reach your fitness goals, you'll have someone ready to celebrate along with you!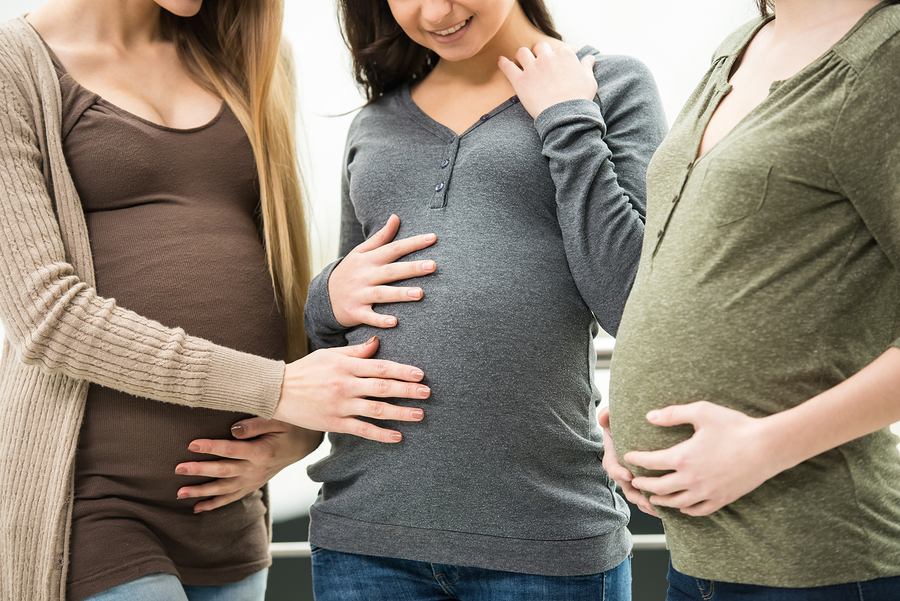 Keeping up your fitness levels during pregnancy is an important part of promoting ongoing health and wellness for both mother and child. Working out with a partner can help you overcome common obstacles and enjoy the many benefits of embracing fitness during your nine months of pregnancy. Sign up for the For Two Fitness newsletter today for more useful information on all things maternity, baby and motherhood.
---
---
Leave a comment
Comments will be approved before showing up.